Facebook selectively bans 'dangerous' users
Facebook selectively bans 'dangerous' users
Social media giant Facebook has significantly stepped-up its censorship efforts by banning seven accounts, six of which are often described as 'far-right'.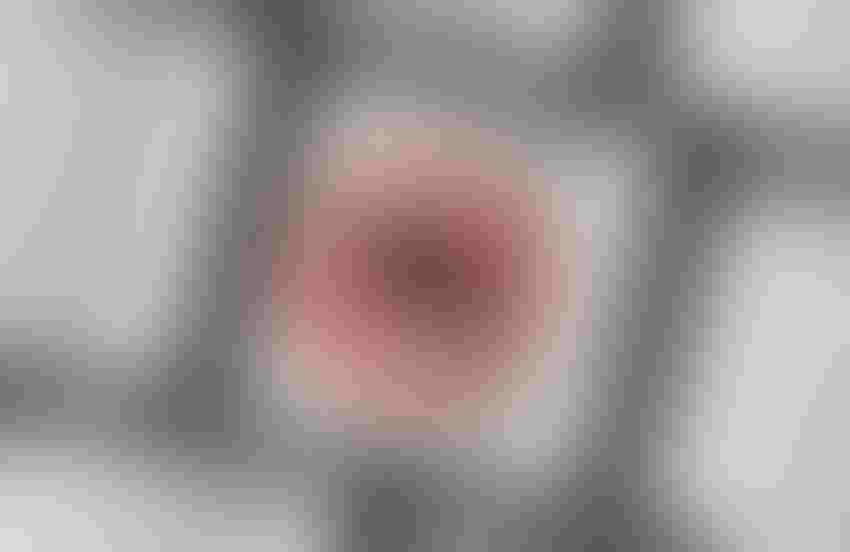 Social media giant Facebook has significantly stepped-up its censorship efforts by banning seven accounts, six of which are often described as 'far-right'.
The banned accounts belonged to Alex Jones, his publication Infowars, Milo Yiannopoulos, Paul Joseph Watson, Laura Loomer, Paul Nehlen and Louis Farrakhan. Jones and Infowars, of which Watson is an editor, are known more for general conspiracy theories than any specific political stance, while Yiannopoulos is a notorious provocateur, Loomer a political activist, Nehlen a fringe US politician and Farrakhan the leader of The Nation of Islam.
"We've always banned individuals or organizations that promote or engage in violence and hate, regardless of ideology," said a Facebook spokesperson in response to our query. The process for evaluating potential violators is extensive and it is what led us to our decision to remove these accounts." The ban also applies to Facebook-owned social networking service Instagram.
Further enquiries revealed that all were banned for violating Facebook's policies against dangerous individuals & organizations. Among the things Facebook considers to be violations include:
Calling for violence against people based on factors like race, ethnicity or national origin

Following a 'hateful' ideology

Use of 'hate speech' or 'slurs', even on other social media sites

Whether they've had stuff removed from Facebook or Instagram before
There are also two tiers of ban. Facebook told us it usually censors all other users from praising banned people and organisations, regardless of context, which implies it does allow criticism of them or indeed neutral commentary. A lighter type of ban, however, covers people who haven't transgressed according to the policies above but are still considered 'dangerous' by Facebook according to unspecified criteria. They get banned but everyone else is still allowed to say nice things about them if they want. It's unclear which category each of the recently banned people fall into and hence whether or not users should avoid saying nice things about them.
Facebook did indicate some of the signals that prompted it to take action in these cases. It looks like many of them are being punished for associating with Gavin McInnes, founder of Vice magazine and a provocateur in the Yiannopoulos mould. Jones recently interviewed him, Loomer 'appeared with' him and also praised another banned person, Faith Goldy, while Yiannopoulos himself also praised McInnes as well as banned activist Tommy Robinson. Farrakhan has been banned for multiple public statements disparaging Jews, but doesn't seems to have been tarnished by association with McInnes.
While all of the people banned have doubtless broken Facebook's stated rules at some time or other, questions remain about the specificity of those rules and how even-handedly they're enforced. According to Wikipedia (not necessarily the most authoritative source but we have to start somewhere) hate speech is defined as 'a statement intended to demean and brutalize another'.
On the surface this would seem to apply to the majority of discourse over all social media, but the definition of hate speech is typically narrowed to such statements that are deemed to be influenced by race, religion, ethnic origin, national origin, sex, disability, sexual orientation, or gender identity. As the Wikipedia page illustrates, every country has its own hate speech legislation, but Facebook has decided to draft its own.
'A hate organization is defined as: any association of three or more people that is organized under a name, sign, or symbol and that has an ideology, statements, or physical actions that attack individuals based on characteristics, including race, religious affiliation, nationality, ethnicity, gender, sex, sexual orientation, serious disease or disability,' explains the Facebook community standards page.
If we take these guidelines literally, therefore, you can be abusive on Facebook, as people frequently are, so long as you don't call for violence or make any reference to the person's identity. This is obviously a very difficult thing to comprehensively enforce, leading to concerns that there may be a degree of political or other bias in so doing.
A common example of this, cited by those who perceive political bias in this process, is the case of Antifa. The name is an abbreviation of 'anti-fascist' and it's a group set up to counter perceived far-right activity. There are, however, numerous reports of this activity involving violence, especially against a group founded by McInnes called the Proud Boys. Antifa has even been labelled a domestic terrorist group in the US and yet many of  its Facebookpages remain unbanned.
The matter of actively campaigning politicians is another hot-button issue. Nehlen seems to be the only member of this newly-banned group to describe themselves as a politician, but in the UK at least two candidates standing in the imminent European elections have had their campaign accounts banned from Twitter due to the individuals in question having already been banned from that platform.
A common response to concerns about selective banning by social media platforms is that they're private (although publicly-listed) companies and are thus free to ban whoever they please. The biggest problem with this argument is that they have also become the new public square, and as such are the platforms from which political campaigns are now largely based.
The Cambridge Analytica scandal hinged on concerns that Facebook had been used to manipulate elections and US President Donald Trump famously uses Twitter as his primary means of public communication. By selectively banning certain accounts social media companies not only open themselves up to accusations of political bias, they also run the risk of directly undermining the entire political process.
Get the latest news straight to your inbox.
Register for the Telecoms.com newsletter here.
You May Also Like
---