SAP shows the world how digital transformation is done
SAP shows the world how digital transformation is done
While many of the tech giants of the by-gone era have been struggling to come to terms with the connected economy, SAP has shown the world how to adapt to the world of cloud computing.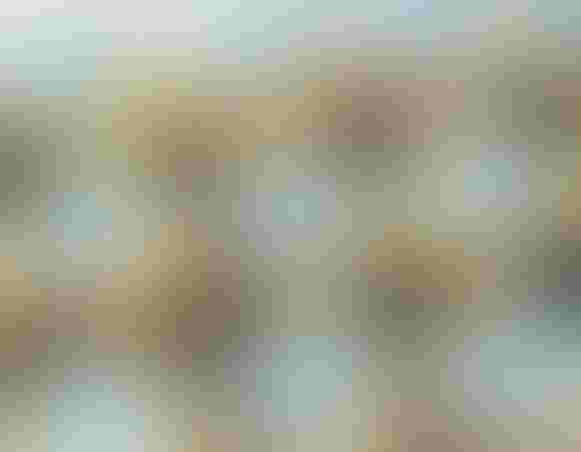 While many traditional tech giants have been struggling to come to terms with the connected economy, SAP's latest earnings indicate it is adapting well to the world of cloud computing.
Admittedly progress is being made elsewhere, though when you look at companies like IBM or Intel or Oracle, these are all monsters of the 90s got beaten to the punch by the cloud native brands. Companies like Salesforce.com or Google fit perfectly in the cloud defined age, and it looks like SAP has successfully managed the transition without causing too much damage in the process.
The total of cloud subscriptions & support revenue and software support revenue exceeded 61% of total predictable revenue across 2016. The success of the cloud over the last 12 months has also prompted the team to increase revenue and profitability forecasts through to 2020, with the cloud business driving the majority of the growth.
Profits over 2016 increased to €3.6 billion, on total revenues of €22 billion, and the team now forecast between €28 billion to €29 billion total revenues in 2020, with profits between €8.5 and €9.0 billion. The cloud share of predictable revenues is also forecast to increase to between 70-75%.
Alongside revenues shooting upwards, share price has also seen a 14% lift across the 2016, and total number of employees has increased from 76,986 to 84,183 in 12 months. If there are still companies out there who need any help on how to transform for the connected economy, SAP looks like it can provide a couple of good case studies.
"SAP's outstanding 2016 performance is the latest in our seven year run of profitable growth. We expanded our addressable market, acquired best in class assets and innovated a new generation of ERP with SAP S/4HANA," said CEO Bill McDermott.
"We are the leader in the business software industry with a consistent trifecta of strong software sales, fast cloud growth and operating income expansion. Our innovation agenda is accelerating in Machine Learning, the Internet of Things and Blockchain. SAP is winning big and we have enormous confidence in our accelerated 2020 ambition."
Like the other giants of the 90s, SAP was caught a bit cold in welcoming the arrival of the digital era. As companies such as Salesforce and Workday were hoarding new customers with cloud based solutions, SAP was stuck with a legacy on premise software business which was fast becoming unfashionable. 2009 and 2010 saw revenues decline, which seemed to have kicked the team into action.
2011 saw the purchase of SuccessFactors, a cloud-based HCM vendor, for $3.4 billion, in 2012 it bought Ariba, a cloud-based B2B marketplace, for $4.3 billion, and in 2014 behavioural target marketing company SeeWhy and expense management vendor Concur Technologies for $1.1 billion and $8.3 billion respectively. SAP may have been sluggish in terms of an organic transition to cloud, but it had cash and spent it wisely.
SAP may not be a brand which grabs the headlines regularly, but 2016's financial results show the team can team its PR hungry colleagues a thing or two about adapting with next generation technologies.
Get the latest news straight to your inbox.
Register for the Telecoms.com newsletter here.
You May Also Like
---