Facebook bags former UK Deputy PM as lobbyist in chief
Facebook bags former UK Deputy PM as lobbyist in chief
Former MP Sir Nick Clegg has joined Facebook to take over as VP of Global Affairs and Communications. In other words, it's chief lobbyist.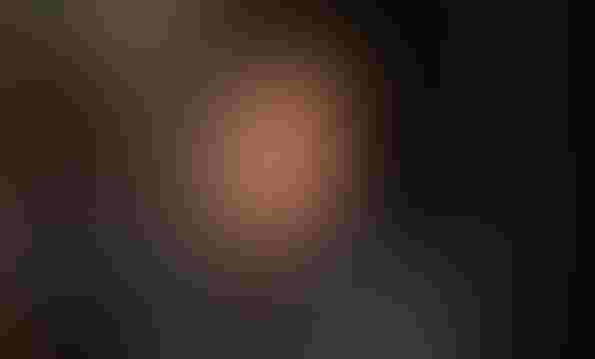 Former MP Sir Nick Clegg has joined Facebook to take over as VP of Global Affairs and Communications. In other words, it's chief lobbyist.
The appointment is certainly an interesting one. Having led the Liberal Democrats (the political form of irrelevance) from 2007 to 2015, and served as Deputy Prime Minister in the coalition government under Prime Minister David Cameron, Clegg was defeated in his constituency of Sheffield Hallam by the Labour representative.
"Having spoken at length to Mark and Sheryl over the last few months, I have been struck by their recognition that the company is on a journey which brings new responsibilities not only to the users of Facebook's apps but to society at large," said Clegg in a Facebook post. "I hope I will be able to play a role in helping to navigate that journey."
Based out of California, the hire could be an clever move for Facebook. Clegg, despite being as inspirational as scrambled eggs, has plenty of experience of the political ping pong, most crucially as a Member of the European Parliament for East Midlands between 1999 and 2004, and a position as a European Commission trade negotiator. Being one of the most stringent regulatory markets on the planet, having Clegg's European experience is certainly a bonus.
The issue which Facebook might face in hiring Clegg is the weight which he carries. Being leader of the Liberal Democrats and Deputy Prime Minister might look good to US corporates on the CV, but the reality might be a bit different. The Liberal Democrats are a featherweight presence in British politics, and while Clegg did lead the party to the weighty presence of 57 seats in the House of Commons, he also led them off a cliff to eight in the following General Election during 2015. Clegg left politics rather sheepishly and without leaving any real legacy or memory.
Unfortunately for Facebook, the UK is one of the markets where Clegg will be most needed. With CEO Mark Zuckerberg under threat of a summons after repeatedly ignoring calls to appear before a Parliamentary Select Committee, someone needs to calm the UK waters. With the neither the Conservative or the Labour party holding in him in particularly high regard, it might be more of a beg mission than lobbying.
"Our company is on a critical journey," Facebook COO Sheryl Sandberg wrote in a separate post. "The challenges we face are serious and clear and now more than ever we need new perspectives to help us though this time of change.
"The opportunities are clear too. Every day people use our apps to connect with family and friends and make a difference in their communities. If we can honor the trust they put in us and live up to our responsibilities, we can help more people use technology to do good. That's what motivates our teams and from all my conversations with Nick, it's clear that he believes in this as well. His experience and ability to work through complex issues will be invaluable in the years to come."
Change is certainly on the horizon for Facebook. With numerous scandals plaguing the business, and the threat of a GDPR fine following the most recent data breach, the team will have to carefully manage the Gaggle of Red-tapers in Brussels. Europe already the most stringent data protection and privacy rules worldwide, and it would be no surprise to see those tightened further. Clegg certainly has an interesting couple of months ahead.
Get the latest news straight to your inbox.
Register for the Telecoms.com newsletter here.
You May Also Like
---