Qualcomm board unsurprisingly rejects Broadcom bid – what now?
Qualcomm board unsurprisingly rejects Broadcom bid – what now?
Having mulled it over for a week the Qualcomm board has decided Broadcom's unsolicited $130 billion bid for the company is too low.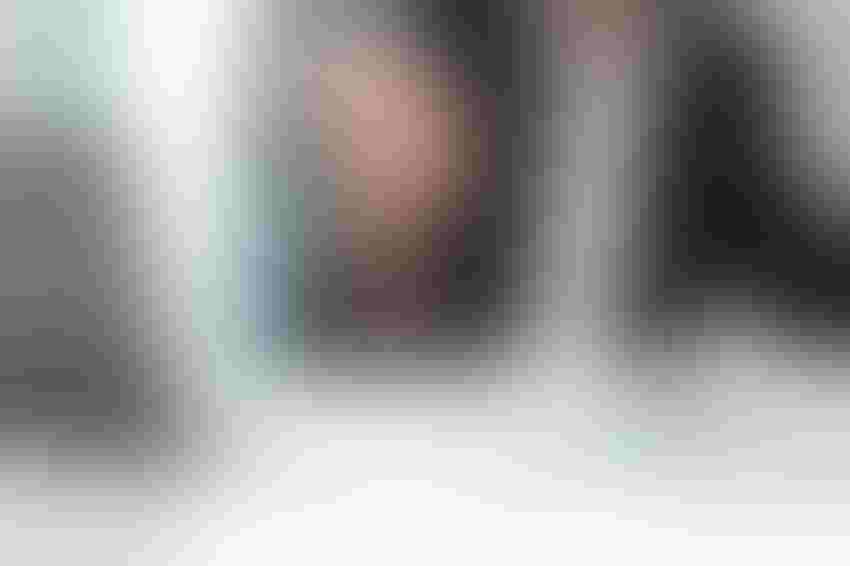 Having mulled it over for a week the Qualcomm board has decided Broadcom's unsolicited $130 billion bid for the company is too low.
We anticipated this in our initial analysis of the deal, with Qualcomm's shares having traded at the offer price as recently as the start of this year. Since then they've taken a bit of a kicking thanks mainly to the Apple litigation, but the Qualcomm board presumably expects that to be resolved in a satisfactory manner, which could well result in a boost to the share price.
Qualcomm feels so strongly about rejecting the bid that it lined up three execs to stress the point. "It is the board's unanimous belief that Broadcom's proposal significantly undervalues Qualcomm relative to the Company's leadership position in mobile technology and our future growth prospects," said Paul Jacobs, Qualcomm Chairman.
"No company is better positioned in mobile, IoT, automotive, edge computing and networking within the semiconductor industry," said Steve Mollenkopf, Qualcomm CEO. "We are confident in our ability to create significant additional value for our stockholders as we continue our growth in these attractive segments and lead the transition to 5G."
"The board and management are singularly focused on driving value for Qualcomm's shareholders," said Tom Horton, Presiding Director for Qualcomm. "After a comprehensive review, conducted in consultation with our financial and legal advisors, the board has concluded that Broadcom's proposal dramatically undervalues Qualcomm and comes with significant regulatory uncertainty. We are highly confident that the strategy Steve and his team are executing on provides far superior value to Qualcomm shareholders than the proposed offer."
The regulatory uncertainty presumably refers mainly to the fact that if this acquisition went through it would concentrate a large proportion of the silicon and IP inside a phone in the hands of one player. It's ironic that the very circumstances that have hit the Qualcomm share price this year – accusations of anti-competitive behaviour – are one of the biggest threats to this deal ever going through.
Now we are likely to see a good old proxy battle, in which the would-be acquirer bypasses the hostile board and starts appealing directly to shareholders in a bid to convince them it's in their best interest to sell. There will probably be an increased bid to, say, $75 per share, followed by a bunch of propaganda in the media about what a great offer that is. Analysts seem to think a bid of around $80 per share might be enough to win them over.
UPDATE 09:00 – 14/11/17: Broadcom finally published a response and it definitely indicates the desire for a proxy battle.
Broadcom Remains Fully Committed to Acquisition of Qualcomm
SAN JOSE, Calif., Nov. 13, 2017 /PRNewswire/ — Broadcom Limited (NASDAQ: AVGO) ("Broadcom"), a leading semiconductor device supplier to the wired, wireless, enterprise storage, and industrial end markets, today announced that it remains fully committed to pursuing its acquisition of Qualcomm Incorporated (NASDAQ: QCOM) ("Qualcomm"). Broadcom's offer of $70.00 per share, which consists of $60.00 in cash and $10.00 per share in Broadcom shares, represents a 28% premium over the closing price of Qualcomm's common stock on November 2, 2017, the last unaffected trading day prior to media speculation regarding a potential transaction, and a premium of 33% to Qualcomm's unaffected 30-day volume-weighted average price. The Broadcom proposal stands whether Qualcomm's pending acquisition of NXP Semiconductors N.V. ("NXP") is consummated on the currently disclosed terms of $110 per NXP share or is terminated.
Hock Tan, President and Chief Executive Officer of Broadcom, stated, "This transaction will create a strong, global company with an impressive portfolio of industry-leading technologies and products, and we have received positive feedback from key customers about this combination. We continue to believe our proposal represents the most attractive, value-enhancing alternative available to Qualcomm stockholders and we are encouraged by their reaction. Many have expressed to us their desire that Qualcomm meet with us to discuss our proposal. It remains our strong preference to engage cooperatively with Qualcomm's Board of Directors and management team."
Get the latest news straight to your inbox.
Register for the Telecoms.com newsletter here.
You May Also Like
---