UK's consolidation merry-go-round takes another turn
UK's consolidation merry-go-round takes another turn
Comms regulator Ofcom set tongues wagging in the UK this week when it appeared to soften its stance on mobile network consolidation.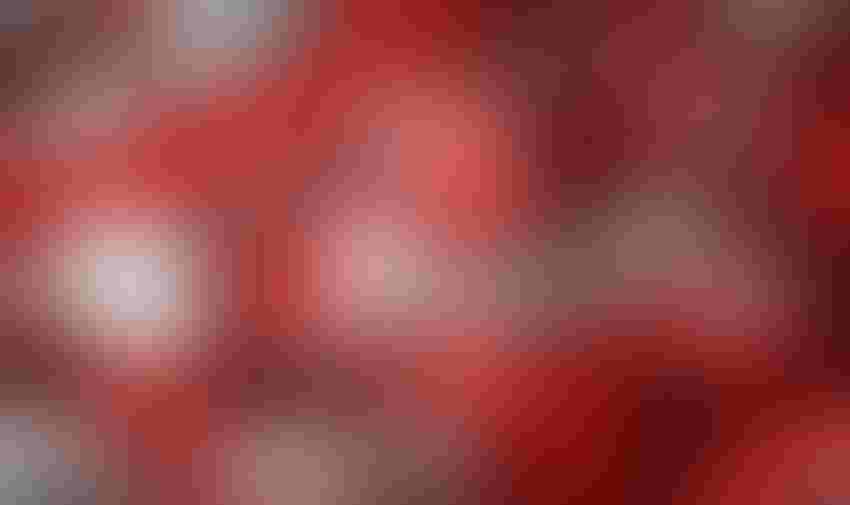 Comms regulator Ofcom set tongues wagging in the UK this week when it appeared to soften its stance on mobile network consolidation.
Except it hasn't. Not in any meaningful way, anyway.
The reason for all the excitement is due to a discussion paper published on Wednesday, in which the telco regulator insisted it isn't fussed about the actual number of MNOs in the UK:
"The question of whether a particular merger is likely to result in a substantial lessening of competition will turn on the effectiveness of competition that can be expected in the market after the merger, rather than just the number of competitors," Ofcom said. "Our stance on a potential merger would therefore be informed by the specific circumstances of that particular merger, taking into account how markets are evolving."
This got some people very excited because historically Ofcom has gone to great lengths to preserve a four-player market, such as reserving LTE spectrum for a fourth operator, and raising concerns to the Competition and Markets Authority (CMA) about Three UK's attempted acquisition of O2. It suggests that consolidation might be permitted if the merging parties can put forth a sufficiently compelling argument in favour of it, or offer consumer-friendly commitments like a price freeze.
It represents a welcome shift in tone for operators, which have maintained for years that consolidation will free up capital to invest in improving quality and coverage.
Operators probably shouldn't get too ahead of themselves though, because Ofcom doesn't buy that argument.
"We have reviewed several empirical studies in the area, as well as conducting our own research," the watchdog said. "The conclusion of our review is that, contrary to the findings of some previous studies, there is no evidence to support the hypothesis that service quality and/or investment increases when markets become more concentrated."
One of the studies cited by Ofcom was carried out by the GSMA and published in 2017. It asserted that the 2012 merger of Hutchison and Orange in Austria accelerated 4G population coverage and improved connection speeds.
"We found significant limitations with the existing empirical evidence, which was either inconclusive or did not support the inferences being made," Ofcom said. "The results of our own empirical analysis do not support the conclusions the GSMA has drawn based on past research. That is, we find no evidence that service quality increases when markets become more concentrated."
Operators are unlikely to take this lying down though.
"As things stand, the UK does not have the quality of mobile infrastructure it deserves. Investment is spread too thinly across too many players, meaning our networks are sub-par by international standards. Consolidation in the industry could change that," said Three UK CEO Robert Finnegan, in a statement. "Moving from four to three mobile players in the UK would mean better, smarter investment in the networks which would, in turn, improve the quality and scale of connectivity in Britain and would unleash more competition. Ultimately, this would be better for customers and UK PLC who would benefit from more choice and better deals."
Hutchison-owned Three claimed its sister companies in Austria, Ireland and Italy – where each has merged with a rival – now offer best-of-class mobile connectivity. It also cited a Connect 2020 network quality report that showed seven of Europe's top 10 markets are three-player markets, whereas four-player UK ranks a lowly 18th.
"We will be discussing these benefits of consolidation with Ofcom in the context of its Mobile Strategy Review. We welcome Ofcom's clarification that it has no fixed position on mobile consolidation, and its recognition that what matters is the effectiveness of competition rather than just the number of competitors," Finnegan said.
Of course, removing a competitor also raises the contentious issue of post-merger price rises.
"Monthly prices are, in average, 2-to-3.1 times lower in markets with four or more MNOs than in markets with three or less MNOs, while the gigabyte price is 5.4 times lower," said research firm Rewheel, in a study published in January. "The price disparity in markets with four or more MNOs versus markets with three or less MNOs significantly increased [during] the last six years. Monthly and gigabyte prices have been falling faster in markets with four or more MNOs."
In addition, "in our December 2020 study we further showed that there is no link between the country overall price level (PLI), the country population, the country land area, the country population density, the country average mobile network download speed and mobile prices. All the above non-competition related factors do not systematically and significantly affect mobile price," Rewheel said.
With the cost of living in the UK under the microscope at the moment, the promise of world-class mobile coverage doesn't mean much if the average person can't afford to access it. For a regulator like Ofcom – which focuses on outcomes for end users – that could make all the difference to its position on consolidation.
Get the latest news straight to your inbox.
Register for the Telecoms.com newsletter here.
You May Also Like
---