Q&A with Sebastiano Galantucci, COO at Dime Global
Q&A with Sebastiano Galantucci, COO at Dime Global
In this interview, Sebastiano shares how MVNOs can address the rise of communities, why MVNOs should be investing in communication platforms and where they fit within a MVNOs digital transformation.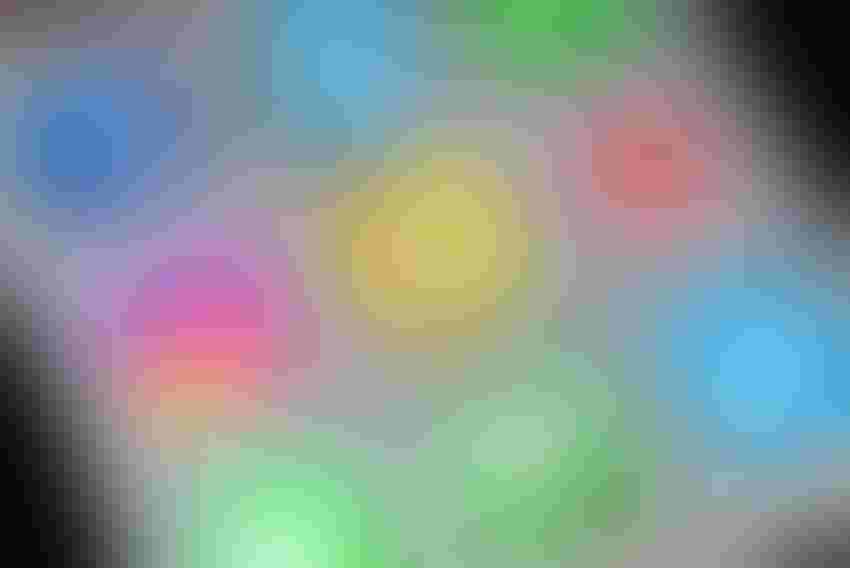 The MVNOs Series team spoke with Sebastiano Galantucci at the MVNOs World Congress 2018, where he joined us for the hot seat panel discussion 'Exploring the multi-play world' and 'Dime Global as a unique B2B and B2C Telecom grade Integrated Communication Platform'. In this interview, Sebastiano shares how MVNOs can address the rise of communities, why MVNOs should be investing in communication platforms and where they fit within a MVNOs digital transformation.
How can MVNOs serve niche communities and which tools can they use?
AppVNOs address the business needs of those who, on a regular basis, need to share information, processes, work updates and to plan activities whilst in the office or on the go. When you look at applications such as Skype for business, you spot an opportunity for MVNOs to develop their own product to serve the interest of this specific community. And with the rise of the 'Bring Your Own Device' policies, more and more businesses will either develop their own products or choose for one of the options already available in the market.
The success of other applications such as WhatsApp, for example, show case that it's not only a business need anymore. People need to be connected at all times. We live in a society that is always connected, always on.
Why should MVNOs be investing in these communication platforms?
Dime Global, for example, presents the MVNOs with an opportunity to partner with us, share the platform and keep the ownership of the customer. Of course, this is provided as a value-added service, with costs being met by the customer, or as we like to call them 'the community'. It's another great opportunity for MVNOs to keep in touch with their customers and maintain that relationship through a range of customised services.
Will customer expect to have these services in future the same way they expect to have data these days?
It's part of a much wider digital transformation and it's fair to say it's the future of communication. Of course, it requires a business models which focuses on data bundles, the opportunities for value-added services and their quality. Moving forwards, MVNOs must forget about competing for costs and gigabytes – the competition is for value added services and loyalty.
As we've seen already happening with voice and text services, it's also possible that we will get to a stage where the customer will have access to these services, which will vary as much as a voice and text bundles do nowadays, paying a fixed amount. The same way, it is possible that very shortly we will see the rise of unlimited data.
How can MVNOs address these changes and stay ahead of the curve?
MNOs have the infrastructure, so MVNOs need to differentiate themselves to the customers. This is a moment where they can take advantage of their size, as the majority of the MVNOs tend to be quite small specially when compared to operators which are large and sophisticated.
MVNOs are in a better position here because operators tend to be very generalist due to their nature. We have some clear success stories in here for MVNOs, such as Poste Mobile in Italy, these examples show how MVNOs are capable of differentiating themselves.
What are the initiatives MVNOs can add to the market to differentiate themselves?
They have to build the story around their applications with one example being the communication environment. Apps are now everywhere and they can be linked to basic services which add value to the MVNO. There's music options, finance and many others that will help position them in the market. Recently there's been a lot of conversations around data and security, that's another element that MVNOs can look into. There's plenty that can be done for those users who value an additional security level – encrypting calls, texts etc.
Of course, their addressable market is the country where they get the licence. To create a scalable situation, they have to integrate their market by expanding the territory and to do so they have to modify their business model in the light of introducing services at OTT level.  Their addressable market has a strong limitation geographically – weakness. Global scale services create different situations.
What will the MVNO of the future, what will MVNOs look like?
They will face pressure from the local MNO, but on this pressure only local regulation can help MVNO in that market. Many services are provided on top of the sim, customer can use the MNO/MVNO to access – very challenging. Key factor is to address specific market. Revenue – that's a revenue a new source of revenue source for MVNOs. Entry level – subscription or top up your monthly plan. Generate interest to provide additional services. Over the Top/ OTT – access the services through data or online.
Should every single MVNOs have their applications?
It's not about the apps themselves, but the added services. It's about moving the focus from the standard voice and encouraging users to be loyal in all levels – SIM and OTT. Surely MNOs should be doing the same thing, and some are already doing it. In terms of revenue, you could be charging anywhere from one or two dollars, what's that when you multiply it by millions of users? That's the opportunity right there. Dime consists of providing a platform (more products) with the ambition to move from the traditional telco position to a digital enabler. The customer has access to new services and the MVNO has the option to offer extra digital services.
Dime is a new concept blending new services and partnering with operators and services providers. investing in value added services – that are easily provided. It's a collaboration platform which value the community concept. For user is about connectivity, for MVNOs and operators is about added value service and sharing, managing, and having more interaction with the community too.
In the current scenario, operator is losing control of the users. They control the data, but they can't control what the user is doing with the data. Most would rather play a more active role and to do that you must provide those services yourself. It's a matter of position, you can only focus on infrastructure or go along the value chain and provide more services – which means more loyal customers. The focus in on loyalty which translate into recurring revenue – the best sort of revenue for operators.
What other opportunities the AppVNOs market offers to MVNOs?
With Dime World, for example, MVNOs can use data roaming as an entry level strategy. In this case, instead of only focusing on the needs of their own customers, they also consider their competitors'. With that in mind, MVNOs can look at expanding from a SIM-level-service provider to a second-level/ OTT service provider. Roaming becomes a pure market strategy, where they find another revenue stream through an OTT service.
In this scenario, the SIM provider loses a potential revenue and could look at similar services and prices to compete with the OTT, that doesn't own the sim. It all comes down to who's providing the best additional services. It's an option to use OTT, it's a way to look at the market.
If the technology is not stopping you, then there's nowhere you can't go. To make your product visible, all that is required is the market and commercial effort depending where you see value. Prioritise the markets you like and potential local partners. DIME has global market knowledge with particular focus also on Middle East where the current regulation is challenging the OTT in some cases, still we see a lot of opportunities in there for new service providers, including the MVNOs where they are active. The Latin American market is considerably more opened and OTT is an easy entry. MVNOs can test the technology and test the market with a considerably lower risk. They start to play in an OTT level and check whether the market provides the right condition, then they move to an infrastructure level.
Become a registered member of the MVNOs Series community and be the first to receive our reports, articles, whitepapers, podcasts and exclusive interviews. Subscribe today!
Get the latest news straight to your inbox.
Register for the Telecoms.com newsletter here.
You May Also Like
---