Q&A with Bobby Bathia, CEO and Founder at TrakInvest Group
Q&A with Bobby Bathia, CEO and Founder at TrakInvest Group
Blockchain has the power to connect the world globally and seamlessly in all industries.

As discussed in the MVNOs Series report 'An Introduction to Blockchain', characteristics such as automation of contracts and transactions, the ability to manage enormous networks of users efficiently, security and speed are just some of the reasons why analysts predict that Blockchain could add $1bn in value to the telecoms industry in the space of five years.
In order to discuss these opportunities further and draw a full picture of what Blockchain actually means for the telecoms industry, Logan Armendone-Mowbray, Content & Communities Manager for KNect365's MVNOs Series, spoke with Bobby Bathia, CEO and Founder at TrakInvest Group.
Why do we need Blockchain and how is it currently being used across the board?
Blockchain has the power to connect the world globally and seamlessly in all industries. It offers the promise of faster, secure execution and a better management of the overwhelming data that is being generated. With the decentralised power of blockchain, not only are the existing business models being disrupted but also many newer business models are now possible. For instance, in TrakInvest, we are creating a reward economy that works seamlessly across the world using the power of blockchain.
Blockchain is being used across a multitude of industries. In the finance industry, transactions can be conducted much more securely with a permanent ledger being created and recording millions of transactions each day. In real estate, smart contracts are being used to record transactions and release funding only when all conditions are met. Similar concept can be applied to the legal industry for the execution of wills or the education industry for providing certificates on smart contracts.
What are the prospects and the potential of Blockchain for the telecoms industry?
Blockchain in telecom industry has a potential to bring about significant improvements in identity theft prevention and providing global servicing across multiple service providers. USD 38 billion is spent annually as a result of fraud costs in the telecom industry primarily in identity and roaming frauds. Blockchain adoption could significantly reduce the variety of frauds and also optimise ID management through instantaneous and automated smart contracts. Value added services across service providers can be made accessible to users that travel across countries where in, when someone travels they retain their number and are able to download a local package at much cheaper rates from the local service provider through blockchain.
How can Blockchain help with fraud prevention and ID management? What are the other key benefits to enterprises?
Blockchain can prevent fraud with the use of automated smart contracts between the host network and the visited network. Every time a subscriber accesses the host network, the smart contract gets triggered and the user is automatically billed based on the services used. Customer IDs can be stored on the digital blockchain network and can be accessed any time an identification is required. Currently, every time a person wants to sign up, they need to prove their identity and credentials using physical or digital documents which are stored within the database of one service provider. When they decide to switch, the data is required once again. If stored on blockchain, the identity of the person can be used across multiple parties with a fee being charged every time the id is accessed. Telecom service providers can add on an additional revenue stream for providing identity verification to third party providers.
What's the relationship between Blockchain, 5G and IoT?
Providing 5G services involves providing access across various networks which means the handling of heterogeneous access nodes and diverse access mechanisms. Selecting the fastest access node for every user will be a central challenge in the future. Blockchain can enable a new generation of access technology selection mechanisms to build sustainable solutions. A blockchain can also enable secure and error free peer-to-peer connectivity for thousands of IoT devices with cost-efficient self-managed networks.
What are the benefits for MVNOs who embrace Blockchain and adopt Blockchain- enabled business models?
The biggest benefit for the MVNOs is the ability to quick launch global services without investments into infrastructure and commitments. Providing value added services due to a shared view of transactions and liabilities helps in the elimination of third parties, resulting in cost savings.
How can MVNOs use Blockchain to improve data management and engage with their customer more effectively?
MVNOs can extend blockchain-enabled identity and access solution to provide data storage and verification services to private clients. For instance, an educational institution signs up with the telecom provider to digitize and store certificates of subscribers on the blockchain. For those subscribers who also sign up and are alumni of the university, their identity and degree certificate are verified by the university through traditional channels, and the university assigns the digital copy of that certificate along with all details to the subscriber.
If a prospective employer of the subscriber now wants to verify the credentials and inspect the certificate, the subscriber only needs to produce the digital certificate available on the blockchain and the employer can be sure that this has been issued by the university and is genuine. The telecom provider can further benefit by extending related authentication services to corporate clients for all types of documents, such as insurance certificates, airline tickets, hotel reservations, etc., where digital storage and verification may be required at some point.
Attend MVNOs Europe 2018 for more insights on what Blockchain means to the telecoms industry. The event will take place at the ILEC Conference Centre in London, on 6 – 7 November.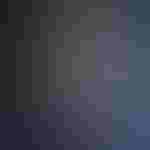 Bobby Bathia has 20+ years of experience across private equity and investment banking as a Principal for J.P. Morgan Partners and then a Managing Director and Head of Principal Investments at AIG. He has executed over $5bn+ of equity and mezzanine transactions in Asia across various industry segments. As means of background, Mr. Bhatia attended Stanford (Scholar's Program) and Duke Universities (BA Economics / Asian Literature).
Get the latest news straight to your inbox.
Register for the Telecoms.com newsletter here.
You May Also Like
---