Building Digital UK gives update on Project Gigabit
Building Digital UK gives update on Project Gigabit
In an exclusive interview the head of BDUK shares an update on the Gigabit Project, as over £2 billion of the total £5 billion investment programme are already underway.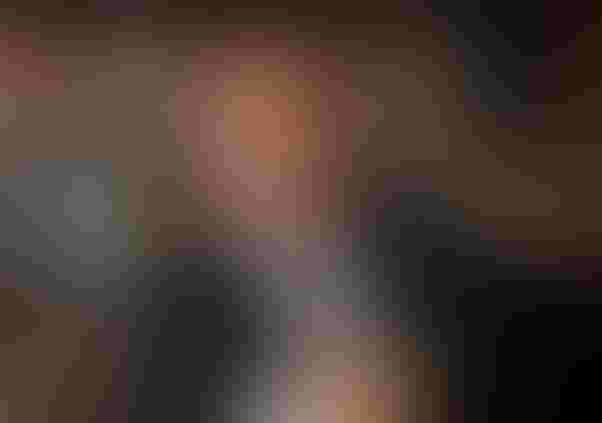 In an exclusive interview the chair of BDUK shares an update on Project Gigabit, as over £2 billion of the total £5 billion investment programme is already underway.
The government's broadband initiative aims to enable hard-to-reach communities access to what is considered by the government as 'lightning-fast gigabit-capable broadband'. Meanwhile, the Department for Science, Innovation and Technology (DSIT) is celebrating the fact the first 100,000 Gigabit Broadband vouchers have been used via the Voucher Scheme.
Simon Blagden (pictured) heads up Building Digital UK (BDUK), part of the DSIT, and we asked him about the background of the project and the access technologies that are being deployed across the country.
"The vast majority of the country can already access speeds to get on with everyday tasks like streaming movies or working from home, with 97% of the UK in reach of a superfast connection. Superfast speeds are more than enough for most people's needs." said Blagden. "But we're preparing for the future. We're focusing on rolling out faster, reliable broadband to ensure people across Britain can get the connectivity they need for decades to come."
"By 2025, broadband companies will have laid enough fibre to go five times around the world, connecting 80% of the country. To connect the remaining 20%, mostly rural areas, we will need almost as much fibre again."
Regarding the hardest to reach locations, the DSIT has launched an additional fund, which we are told will "provide capital grants to promote new satellite connectivity to 35,000 of the most remote premises in the UK. It is the government's intention that the scheme will begin taking applications for these grants from Autumn 2023." Seeing as the autumn equinox is Saturday the 23rd, applications could kick off this weekend.
"An Alpha Trial programme, launched in December 2022 to test the capability and viability of low earth orbit satellites [LEO] to deliver high-speed connectivity, continues to deploy to new areas. In addition to Project Gigabit, Building Digital UK is also responsible for the Shared Rural Network which is a £1 billion government deal with the UK's four mobile network operators (EE, Three, VMO2 and Vodafone) to improve 4G coverage and level-up connectivity across the UK."
Discussing the initiative's targets, the project seems to be on track, apparently owing to the commercial sector and the government playing nice. "We are on track to meet our target of 85% gigabit-capable coverage by 2025, and continue making real progress towards this goal through Project Gigabit contracts and the Gigabit Broadband Voucher Scheme."
"Thanks to the collaboration between the commercial sector and the government, over 77% of homes and businesses in the UK now have access to gigabit-capable broadband, a huge leap from January 2019 when it was just 6%."
"While most premises in the UK will be able to access gigabit-capable broadband through suppliers' commercial plans, a large number will require government subsidy through Project Gigabit. Over recent months several multi-million pound local and regional Project Gigabit contracts have been awarded covering locations including Cambridgeshire, Cornwall and Cumbria."
Speaking of these goals, we wanted to know how the government defines coverage and if the £5 billion investment will go towards covering every inch of the UK.
"Our goals are, of course, about ensuring as many premises as possible have access to gigabit broadband, but what that really means is future-proofing connectivity so that homes, businesses and communities can benefit in years to come from the array of technological advances we are already seeing emerge." said Blagden.
"Future-proof connectivity also means we are supporting growth, enabling businesses to start and grow from anywhere in the UK and people across Britain can get the connectivity they need for decades to come. It will mean no more battling over bandwidth. Entire families will be able stream movies, TV and video games in new high quality 4K and 8K definition onto multiple devices at the same time with no slowdowns in speed." So it seems the gigabit-capable coverage the government aims for refers to household as opposed to geographical coverage.
To round up, Blagden is happy with the progress the project has made so far and proud of the cross-sector collaborations.
"It has been wonderful to see the progress made by Project Gigabit over my last year in post. The first premises have been connected under our contracts in locations such as Staveley in Cumbria, and we have now launched all of our planned procurements in England. We have a total of 27 live procurements, which are aimed at improving the broadband connection for over 780,000 premises. Combined with our existing 12 live contracts, this represents over £2 billion of investment to support the deployment of gigabit-capable broadband to over 1.1 million premises in hard-to-reach areas across the UK."
"As part of this, we have set out our plans in Wales and continue to work closely with our counterparts in Scotland, where the Public Review of broadband infrastructure is now complete. Such progress could not have been achieved without the excellent collaborative work."
The coronavirus pandemic highlighted the importance of access to high-speed broadband, making the progress of this project one to watch closely. The decision to explore LEO satellite internet, a connection made between satellite and antennas with radio frequency, is one that is increasingly being explored across the industry.
There are both pros and cons to be considered with LEO. While laying out fibre involves long and more cost intensive infrastructure investments, some in the industry argues that LEO end-user terminals (and indeed subscription pricing) are more costly, while also not achieving the same level of reliability as compared to fibre.
But government spending hardly ever pleases everyone. While the government is exploring alternatives in the fixed broadband segment, it seems to believe improving 4G is more than enough to future proof the country's mobile technology. This could likely be interpreted as somewhat of a missed opportunity. One may argue that simply replacing 4G not-spots with 5G not-spots may set in stone a future digital divide.
Get the latest news straight to your inbox. Register for the Telecoms.com newsletter here.
Get the latest news straight to your inbox.
Register for the Telecoms.com newsletter here.
You May Also Like
---