The 5G race to deployment…. but is it optimized deployment? – Part II
The 5G race to deployment…. but is it optimized deployment? – Part II
Telecoms.com periodically invites expert third parties to share their views on the industry's most pressing issues. In this piece Chintan Fafadia, Director of Product Management, RF Solutions at PCTel explores the most effective way to deploy 5G..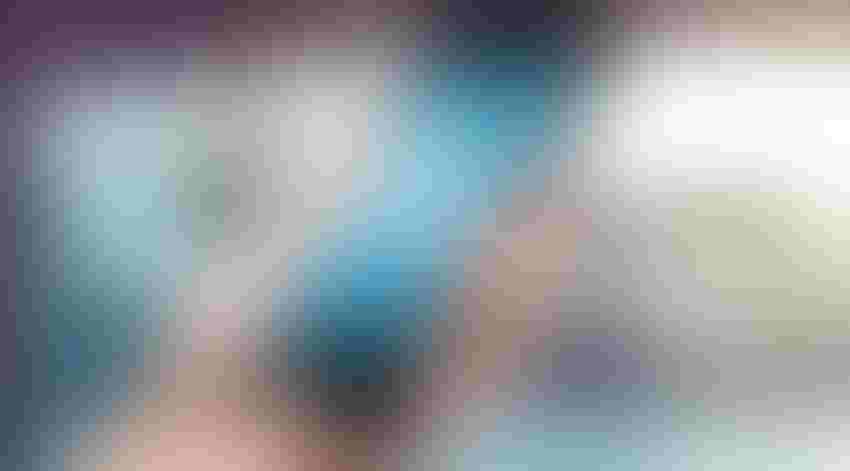 Telecoms.com periodically invites expert third parties to share their views on the industry's most pressing issues. In this piece Chintan Fafadia, Director of Product Management, RF Solutions at PCTel explores the most effective way to deploy 5G..
In my previous post, I discussed pre-deployment testing for 5G in the radio access layer. Unfortunately, pre-deployment testing alone doesn't ensure that a network will perform according to design. To verify and optimize 5G network deployments in the real world, post-deployment testing is also necessary. Post-deployment testing includes integration or baseline testing to verify that the coverage of the site meets the intended design prior to commercial use, and optimization testing to re-tune or upgrade the network. Given the complexities of the likely 5G deployment scenarios, post-deployment test equipment will need to meet several new requirements to provide operators with an accurate view of their networks.
To understand the requirements for post-deployment testing a bit better, we must comprehend the deployment scenarios for 5G. As discussed in our previous post, 5G will be deployed in two different frequency ranges: sub-6 GHz and mmWave. Additionally, the most common early 5G deployment scenarios will involve non-standalone networks utilizing both 4G LTE and 5G technologies. Finally, 5G networks will utilize complex technologies such as beamforming and massive MIMO technologies to maximize network capacity and throughput.
Frequency Bands: Sub-6 GHz and mmWave
5G networks will use many different frequency bands on both sub 6 GHz and mmWave spectrum, often utilizing multiple bands in tandem. Sub 6 GHz 5G NR (New Radio) deployments will mostly focus on mobility, with a limited number of fixed wireless access deployments. In addition to traditional lower-band wireless spectrum, 5G networks may be deployed on 3.5 GHz shared CBRS spectrum and mid bands such as 3.8 GHz to 4.2 GHz, as well as possibly high bands in the 5 GHz range. Deploying wireless technologies in higher bands always comes with its own set of constraints. Higher bands have limited coverage due to limited propagation of RF signals.
mmWave bands will mostly serve fixed wireless networks, though some mmWave spectrum will provide additional capacity for mobile networks in dense urban environments. 5G deployment in mmWave bands is in the range of 24 GHz to 40 GHz. The channel bandwidths for 5G deployments can vary from 100 MHz to 800 MHz (combining 8 channels of 100 MHz each). These mmWave bands will be highly susceptible to weather conditions and have a limited coverage area.
The coverage area for mmWave bands is expected to be around 200 to 2000 meters. Actual coverage depends on the overall environment, which includes foliage, topography, buildings, and construction material. To take advantage of mmWave frequencies for fixed or mobile networks in hyper-dense urban areas or communities, it will be essential to map out the exact coverage and performance throughout the full bandwidth of the higher bands along with the lower, sub 6 GHz bands.
Network Architecture: Standalone and Non-Standalone
Many 5G networks will be deployed with a non-standalone architecture, utilizing both 5G NR and 4G LTE signals. The illustration below shows the different architectures as proposed by 3GPP.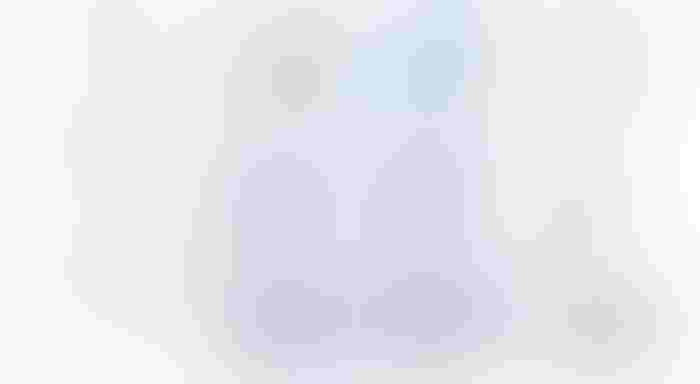 While a few carriers may favor Option 2, a pure 5G NR scenario, it is anticipated that most initial 5G NR deployments by carriers will employ Option 3/3a. In this non-standalone scenario, 5G NR rides on the LTE channels and the LTE core. Testing for this scenario will require equipment that can conduct detailed testing for LTE along with the new 5G NR carriers.
Massive MIMO and Beamforming
5G deployments will utilize massive MIMO and beamforming techniques to maximize capacity. Signaling for these techniques is complex. Measuring the coverage and quality of each individual discovery beam for deployment will be critical for accurately verifying network design and optimizing performance.
Conclusion
In sum, the most likely 5G deployment scenarios involve both 5G NR and LTE networks operating on a wide range of frequencies, utilizing complex new technologies. To accurately verify and optimize 5G network performance, post-deployment test equipment include the following capabilities.
Simultaneous Multi RAT (Radio Access Technology) testing of 4G LTE and 5G NR

Simultaneous testing of multiple bands at multiple bandwidths, including sub 6 GHz and mmWave bands

Massive MIMO and beam coverage testing, including simultaneous decoding of multiple beams
The next generation of 5G scanning receivers are ideal tools for verifying coverage and optimizing network performance. Scanning receivers are portable, calibrated test tools designed specifically for wireless network engineering. 5G scanning receivers will have to support concurrent data collection across 4G and 5G technologies. They will provide detailed information on 4G signals including MIMO information and provide data for various 5G parameters, including the beam forming parameters which will be employed for massive MIMO implementation. Once the coverage is verified, 5G NR capable equipment is necessary to ensure connectivity, validate throughput levels, and, in case of fixed wireless networks, determine the ideal location of a CPE.
5G is a game-changer for the wireless industry and the world, enabling a host of new applications from ultra-fast fixed wireless broadband to mobile virtual reality systems. However, the incredible latitude for deployment provided in the 3GPP standards has resulted in a dizzying array of deployment scenarios with uncertain results. Extensive testing with the right equipment in both the fronthaul and backhaul networks will be necessary to achieve the optimized deployment and return on investment.
Get the latest news straight to your inbox.
Register for the Telecoms.com newsletter here.