FCC's Spectrum Frontiers ruling has paved the way for 5G in the US
FCC's Spectrum Frontiers ruling has paved the way for 5G in the US
The FCC has announced that it has passed its Spectrum Frontiers proposal, which will dramatically accelerate the launch of 5G in the US. Following the vote, the first 5G services may now be as close as next year.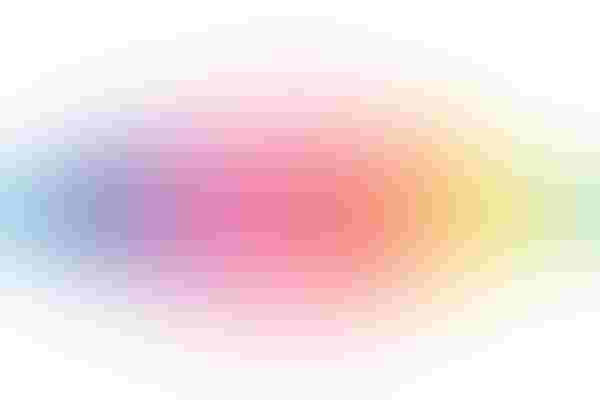 Telecoms.com periodically invites expert third parties to share their views on the industry's most pressing issues. In this piece Mark Ashford, VP North America at CBNL, analyses the implications of the recent FCC 5G spectrum order.
The FCC has announced that it has passed its Spectrum Frontiers proposal, which will dramatically accelerate the launch of 5G in the US. Following the vote, the first 5G services may now be as close as next year.
The US has become the first country in the world to open up high–band spectrum for 5G networks and technologies, strengthening its ambition to be at the forefront of 5G development. However, momentum is surging globally. With Europe's largest telecom groups just last week pledging to launch superfast 5G networks in at least one city in every EU country by 2020, the proposal is likely to be a call to arms for other nations in the race to deploy next generation networks. Although much hype surrounds 5G, the FCC's proposal offers a realistic approach to deployment that will enhance its global applicability.
Unlike previous mobile generations, 5G is being driven by vertical markets who are calling for more agile and higher capacity connectivity; from smart homes, connected cars and security, to ubiquitous connectivity of fast broadband. As a result of the Spectrum Frontiers initiative, vast amounts of flexible use spectrum in the 28, 37 and 39GHz bands, and at 64-71GHz will be opened up for use.  This will be instrumental in providing the bandwidth to accelerate 5G mobility and the Internet of Things, whilst enabling carriers to deliver higher-capacity wireless broadband in the short term.
Until now, these frequencies have been a largely untapped resource; however spectrum in these bands is more cost effective to acquire than traditional bands of 24GHz or below, both per MHz and in absolute terms, and is widely available throughout the US. The 39GHz band, for example, is available nationwide, including in each of the 175 economic areas. There is an average 800MHz of 39GHz available in the 30 largest US cities – enough bandwidth to backhaul the busiest mobile base station or fixed wireless connection.
Following the FCC's decision, carriers have an immediate opportunity to leverage existing technology to deploy the first 5G fixed wireless services that are in such demand, giving a huge boost to broadband across the country. At CBNL, we have seen through deploying 1000s of licensed point-to-multipoint 28GHz links that many US carriers are ahead of the curve, and have already started to take advantage of the 14.4Gbps hub site capacity available from this technology. Scaling solutions such as this to 5G levels and beyond is a genuine prospect, for example we are already introducing more innovative scheduling and spectrum reuse techniques that offers vastly higher levels of usable bandwidth per block of MHz used.
As technology vendors move to advanced stages of developing solutions such as this, the first 5G fixed wireless networks in 28 and 39GHz could be introduced from as early as next year. The rapid evolution of 5G will be supported by today's fixed wireless technologies, which are well-placed to evolve to utilize the wider 200MHz channels that the vote is enabling, providing a transformational path to multi-Gigabit network speeds.
With fast connectivity now a fundamental business requirement, this initiative is a major step towards delivering the bandwidth homes and businesses across the country need, and will be instrumental in driving the huge socioeconomic benefits intrinsically linked to high-speed broadband.
The use of high frequency spectrum for 5G mobile services, on the other hand, is likely to be a longer term use case, as handsets capable of operating in these bands are still in the early stages of development. Although the industry must continue to innovate to fully realise the potential of this spectrum, this is a pragmatic move by the FCC and it's important to reflect on the immediate opportunities this offers to accelerate the wide-ranging benefits 5G will bring.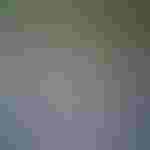 Mark has over 20 years' experience in the wireless industry, gained in a range of multinational commercial, technical and strategic roles. As VP North America for CBNL, Mark is responsible for leading US business and developing CBNL's transformational business partnership initiatives. Before joining CBNL, Mark worked for both for AT&T / Lucent Technologies for 12 years as well as for Apertio Ltd, where he supported the successful sale and integration of the company in Nokia. He is an Associate Member of the Chartered Institute of Management Accountants (CIMA) and has a BSC in Physics from Imperial College, London.
Get the latest news straight to your inbox.
Register for the Telecoms.com newsletter here.
You May Also Like
---