5G World 2016 reveals three major forks in the evolution of 5G
5G World 2016 reveals three major forks in the evolution of 5G
The 5G World 2016 event came to a conclusion today, having hosted countless presentations, round tables and general discussions about where we currently are with 5G and where we would like it to be.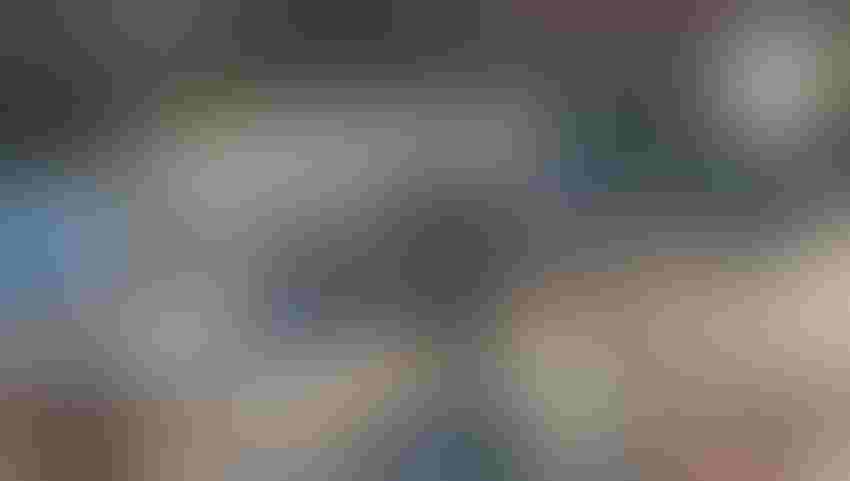 The 5G World 2016 event came to a conclusion today, having hosted countless presentations, round tables and general discussions about where we currently are with 5G and where we would like it to be.
At MWC earlier this year the general consensus was that 5G needs to address two major, distinct things: massively increased speed, and support for the anticipated IoT boom. While these are both wireless considerations the requirements could hardly be more opposite, with the former focused on performance and the latter on efficiency.
To get a sense of how things have moved on in the intervening four months Telecoms.com sat down with Phil Kendall from Strategy Analytics at the show. "It feels like there is some real consensus on the floor at 5G World about industry direction," said Kendall.
"Alongside some impressive 5G trial results, it has been most encouraging to see that the talk about 5G is generally starting with use cases, rather than racing ahead with a technology and hoping the business models will follow. Alongside that, 4G LTE is on a strong evolution path, perhaps giving 5G that breathing space to really focus in on new opportunities instead of trying to fix a bandwidth problem."
Kendall pointed out that his EE-powered Samsung Galaxy S7 has been getting in excess of 90 Mbps download speeds at the show, which wouldn't be a bad effort even for a fixed line connection. He compared the speeds-and-feeds arms race to FMCG marketing of the kind you see from razor companies, where they keep adding more blades for an even closer shave. Here's a screenshot of his speed test. So the point, regarding speed, is that the rush towards 1Gbps may be more of a stroll. Most of the time we currently have all the speed we need from our 4G connections and the limiting factor when it comes to doing bandwidth-intensive things like streaming video is more likely to be capped data allowances than technology.
That doesn't mean it's not great to see all the R&D progress being demonstrated at the show. Presentations from the likes of NTT and KT show how quickly things are moving along and most of the conversations we've had on the show floor concur with Kendall's assertion that 5G is distinct from previous generations by being much more driven by demand, rather than just building a bunch of infrastructure then worrying about how to monetize it.
We are seeing a nice lot of new jargon and acronyms, however. One that seems to be emerging is the somewhat nebulous New Radio, which currently seems to lack any definition whatsoever and is just a catch-all for any radio technologies not currently in use. Among the things this is likely to include is beamforming, which will be used to focus radio transmissions in the higher frequencies to help them overcome their challenges with range and building penetration.
One interesting use-case for 5G might even be to replace fixed lines in the 'last mile' from fibre to the home (enhanced mobile broadband?). If it does start to offer gigabit speeds maybe the we don't need to worry about emerging copper line technologies such as G.fast and just set up 5G base stations at every cabinet.
On the IoT side we seem to be converging around NB-IoT and there's an argument that this is actually a completely separate technology that has nothing to do with 5G. Kendall observed that in many of the presentations he's seen there's a tendency to group all wireless technologies, even wifi, into 5G roadmaps.
Additionally the need for low latency, as recently demonstrated by Ericsson, is emerging as a distinct third fork in the evolution of 5G. In certain use cases, such as remote control or virtual reality, low latency is far more important than high bandwidth or low power consumption and special technology will be required.
So we can add another branch to the two that emerged earlier in the year. As a general term 5G will try to be all things to all people, but scratch the surface and you will reveal a number of different technologies catering for a wide range of use cases, each of which will all have their own specific requirements. 5G is a very useful catch-all and marketing term, but the next generation of wireless technology looks set to be an order of magnitude more complex and diverse than its predecessors.
Get the latest news straight to your inbox.
Register for the Telecoms.com newsletter here.
You May Also Like
---