5G in Asia: Seizing the first-mover advantage
5G in Asia: Seizing the first-mover advantage
Are you ready for 5G? With this new wireless mobile communication technology, consumers have the ability to download an entire movie in seconds, while businesses can deliver a more seamless customer experience.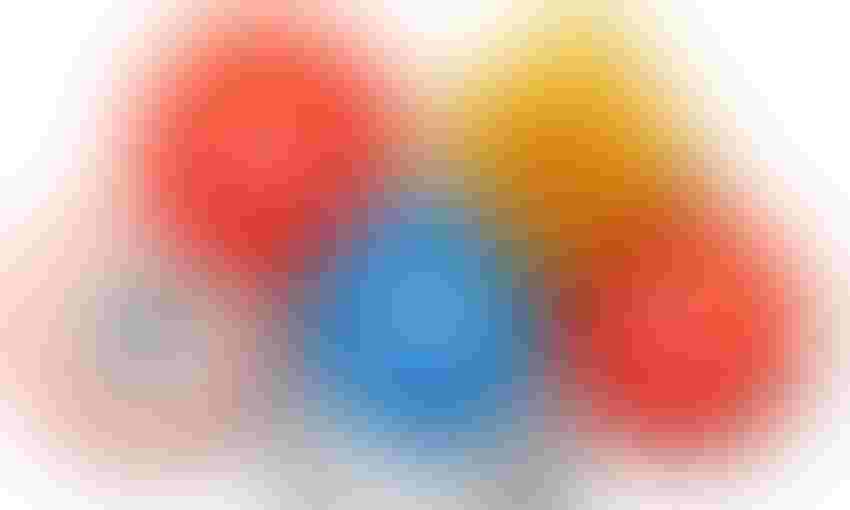 Telecoms.com periodically invites expert third parties to comment on the industry's biggest trends and challenges. In this post, Paul Bradley, Gemalto's 5G Strategy & Partnerships Director, discusses the benefits of early 5G adoption for operators around the world. 
Are you ready for 5G? With this new wireless mobile communication technology, consumers have the ability to download an entire movie in seconds, while businesses can deliver a more seamless customer experience.
5G is inherently designed around use cases to provide the best possible connectivity, including ultra-high speed connections with significantly lower latency and power consumption. This opens up new doors, realizing a ubiquitously connected world without present performance trade-off. In the future, we will likely have remote IoT devices that can run for years without human intervention, and drones and self-driving cars offering instant real-time interactivity.
Other exciting use cases of 5G include extreme mobile broadband, massive Internet-of-Things (IoT), and ultra-reliable communications. All these are crucial building blocks for smart power grid, real-time remote surgery, and other advanced applications to materialize.
All eyes are now on Asia Pacific (APAC)
As far as 5G is concerned, we have witnessed tremendous momentum in APAC, where there is a strong desire to innovate throughout the region. Expectations are running high with 5G slated to debut ahead of two highly anticipated international events – the 2018 Winter Olympics in South Korea, and the 2020 Summer Olympics in Japan.
There is also an overwhelming interest in 5G and related investment from Asian multi-national corporations. In South Korea, big names like LG and Samsung are working closely with network infrastructure vendors to make 5G a reality. At the recent Next-Generation Mobile Networks (NGMN) industry conference and exhibition, local mobile network operators (MNOs) SK Telecoms and NTT DoCoMo were talking enthusiastically about demonstrating the possibilities of 5G to the world.
Above all, these key stakeholders are confidently optimistic, unlike their counterparts in some other regions, who are typically more cautious and prudent. In fact, many MNOs in APAC are even prepared to launch, showcase, and evolve their 5G network to comply with the future standard, tentatively by 2018.
The current state of 5G development
5G is fundamentally a network of networks. It is built on whatever already exists, consisting of many current technologies such as narrow band IoT (NB-IOT) and LTE, in addition to the radically new and cutting-edge ones like the millimeter wave.
So what exactly is millimeter wave? Operating in the ultra-high gigahertz frequency band, millimeter wave is traditionally used for radar, satellite, and military applications. More importantly, it supports 10Gbps and higher data rates with ultra-low latency. Millimeter wave requires smaller antennas that can be easily integrated into "urban street furniture" such as signboards and benches, making it ideal for densely populated areas.
Another new feature of 5G is virtualization. 5G network core is not only virtualized, most of the site equipment are also pushed to "mobile edge" data centers, which are much closer to the consumers for an enhanced user experience. Meanwhile, MNOs will only need to deploy antennas that meet whatever frequency allocated to a territory, since virtual network functions are software upgradeable to the final 5G standard.
The development of 5G is comparable with Microsoft Windows 10. The latter is a huge software that is continuously being enhanced. This means, people wouldn't be deterred from buying a new computer as long as Windows can be updated.
Challenges ahead that we all need to know
Undeniably, there are still kinks to iron out. Take regulations for instance, which have always been a chicken and egg affair. The fact is governments will only release frequency spectrum for 5G if there are concrete business cases. However, without this important resource, the progress of 5G trials and development will be hampered. Most governments today are studying the frequency spectrum to allocate on a per market and geography basis.
Security is a growing concern, too. Risks will naturally multiply as more and more network functions are virtualized. Today, big hardware vendors like Nokia, Ericsson, and Huawei are using proprietary software adhering to standards. As the whole industry transitions to cloud, we need to understand how we can trust all these pieces to work together, seamlessly and securely. For example, mutual authentication between all virtualized functions should be enforced so that a fake entity in the network can be detected.
Strategies adopted by key stakeholders
Like building a house, it pays to take a pragmatic step-by-step approach, first by developing a well-performing virtualized network core followed by fine-tuning the individual components, ensuring all pieces of the puzzle can fit together.
It is equally important to map the right technology to each use case, such as leveraging millimeter wave to cater to critical applications requiring speed and reliability like remote surgery, while switching to NB-IOT which is more than adequate for low-bandwidth sensor networks.
Lastly, we shouldn't be too hung up on spectrum and standard. It takes time to reach an agreement. A lot of discussions can take place first, and then as soon as the 5G standard is published, the whole industry can migrate smoothly via software upgrades, assuming sufficient flexibility has already been incorporated into the system.
5G is coming surely, as early as 2018
There are always opportunities and challenges when launching a new generation of wireless mobile telecommunication technology, as we have seen from GSM to UMTS to LTE, and now 5G. These things take time, and manufacturers and MNOs will also need to cope with whatever combination of frequency and spectrum allocated.
Given that Korea is launching 5G ahead of the 2018 Winter Olympics, followed by Japan in 2020, both countries are already in an advanced stage of development. For the rest, we just need to start building, and proceed from there. The earlier the better, too, to seize the first-mover advantage in today's rapidly connected world.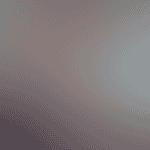 Paul Bradley is Gemalto's 5G Strategy & Partnerships Director and has held various consulting and product management roles in the digital security field since joining the company in 1999. Prior to his current role, Paul was Technical Director for the North America region and led technical teams deploying innovative, pioneering security solutions for some of the world's first LTE networks. Paul has a BSc. in Applied Science (Computer Science & Software Engineering) from Trinity College / Dublin Institute of Technology.
Get the latest news straight to your inbox.
Register for the Telecoms.com newsletter here.
You May Also Like
---