How telecom operators can succeed in 2022
How telecom operators can succeed in 2022
The telecommunications industry is undergoing dramatic changes due to new customer expectations, increasingly digitized experiences and services, and the rise of new technologies like artificial intelligence.
Abstract telecommunication tower Antenna and satellite dish at sunset sky background
Telecoms.com periodically invites expert third parties to share their views on the industry's most pressing issues. In this piece Nilay Akdemir, Senior Director of Simon-Kucher & Partners Middle East, has some top tips for the rest of the year.
The telecommunications industry is undergoing dramatic changes due to new customer expectations, increasingly digitized experiences and services, and the rise of new technologies like artificial intelligence.
For telecom firms to stay ahead of the curve, they need to focus on three areas specifically. These include improving the quality of networks and services, creating digital and personalized experiences to better engage with customers, and investing in new revenue streams to diversify the ARPU (average revenue per user) composition.
Since the outbreak of covid in 2020, customers have become increasingly aware of the network quality offered by telecommunications services. When it comes to making purchasing decisions, most people look for reliable service and network quality over costs. In our global Customer Base Management Study, we found that 73 percent of customers in the Middle East rate a fast internet connection as the most important purchasing factor.
With this in mind, it's clear that telecom operators must increase investment in the quality of their networks and services and strengthen their core. If telecom operators fail to do so, they risk losing customers to competitors and will be less attractive to prospective customers.
New trends like digitisation and artificial intelligence are becoming prerequisites for success in today's digital economy. In the middle east, smartphone penetration is currently at 90%. But by the end of this decade, smartphone penetration in this region will reach 95%.
One way the telecommunications industry can increase smartphone penetration and high-speed internet connections is by investing in 5G technology. Inevitably, telecom operators will need to rethink their customer engagement and operating model so it's fit for the digital and AI-driven era.
There are so many opportunities telecom operators can grasp through digital engagement, such as digitized products and customer services, gamified experiences, new loyalty ecosystems to increase customer adoption of digital channels, data insights to create personalized customer experiences, predictive and preventive care actions, and so much more.
The most successful telecom operators of the next decade will be those that successfully create a holistic, intelligent digital ecosystem for enhancing customer engagement. Along with protecting their core services and investing in digitized business models, telecom operators also need to think about how they can improve the diversity of their revenue streams.
Lots of telecom operators have attempted to diversify their revenue streams by offering unlimited data packages to customers. But with these, there's a danger of more-4-more strategies becoming same-4-less. Our research shows that 75% of telecom firms will see a sizable decrease in ARPU in an unlimited data world if they're not willing to adopt a different monetization strategy.
This isn't the first time telecom operators have seen their ARPU competition change. They experienced this when there was a shift from voice to data ten years ago, and it'll likely fluctuate again as new digital services dominate the market over the coming years. In fact, according to the Global Mobile Trends, services outside of core – such as pay TV, media, advertising, IoT, cloud, security, financial services, lifestyle products, and vertical industry solutions – already make up 20% of total revenues for top telecom operators.
In 2022, telecom operators shouldn't be afraid to experiment with new ideas and technologies as part of their long-term strategies. If they don't work for the business, that's fine. But at least they tried. And when new innovations work well for the business, operators can further invest in them and ultimately reach their north star. It's all an iterative process.
*About the study: The global Customer Base Management Study was carried out online by Simon-Kucher. The survey involved around 4,700 telco customers in 15 countries worldwide and aimed to determine the effects of the COVID-19 pandemic on consumer behavior in the telecommunications industry.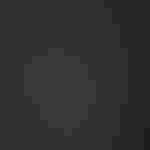 Nilay is a commercial strategy and marketing professional with over 15 years of experience. She has advised companies on commercial excellence, Top Line growth, marketing, channel management, customer strategy development and implementation in Middle East, Africa, and Europe.
Get the latest news straight to your inbox.
Register for the Telecoms.com newsletter here.
You May Also Like
---