BT brings in Nokia and MediaTek for 5G RedCap trial
BT brings in Nokia and MediaTek for 5G RedCap trial
UK operator group BT is trying out 5G Reduced Capability (RedCap) in an effort to unlock new IoT use cases.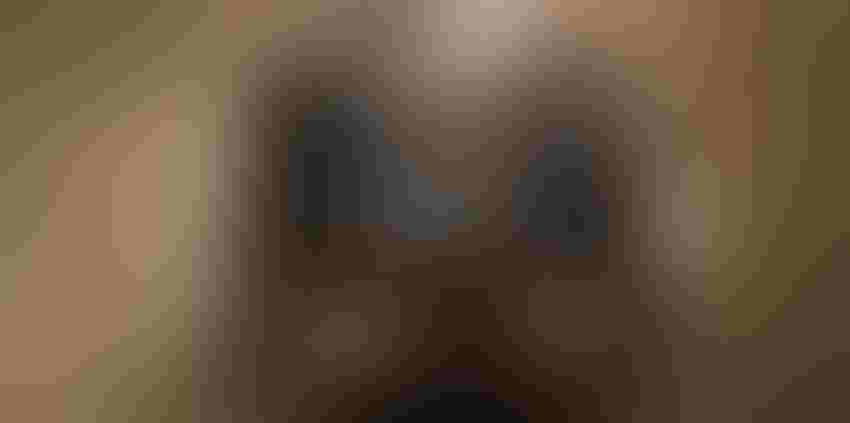 UK operator group BT is trying out 5G Reduced Capability (RedCap) in an effort to unlock new IoT use cases.
The telco, in partnership with Nokia and MediaTek, has carried out some trials of the new technology at its Adastral Park research centre.
More specifically, it used mobile division EE's 5G Standalone (SA) network, Nokia's AirScale RAN solutions, and MediaTek's RedCap testing platform. BT said the trial will inform its thinking when it comes to designing and launching RedCap services for EE's consumer and business customers.
"This trial with Nokia demonstrates the potential of RedCap technology in unlocking a new wave of innovation within the 5G services ecosystem. This is especially the case as we move towards the arrival of 5G SA, bringing with it enhanced reliability, responsiveness, security, and speed which – through 5G RedCap – promises to benefit a host of new IoT devices and use cases," said Greg McCall, BT's chief networks officer, in a statement.
Introduced in 3GPP Release 17 (Rel-17), RedCap is essentially a pared back version of 5G New Radio (NR) for devices that don't particularly need blazing-fast throughput and ultra-low latency, but still need something faster and more responsive than LTE-M, NB-IoT, or even 4G. It also supports advanced 5G features like slicing, edge networking, and ultra reliable, low latency communication (URLLC), for example.
More importantly though, RedCap modems are simpler and therefore cheaper to produce, and are less power hungry. Ergo the technology has a lot to offer in terms of potential IoT use cases, like wearables, industrial networking, medical devices, and video surveillance, among others.
Until now, these devices have tended to rely on local networking – like BlueTooth or wifi – in order to keep costs down and ensure decent battery life. RedCap, together with technologies like eSIM, promises to enable a lot of these device types to connect to cellular for the first time.
According to research firm Counterpoint, 5G RedCap is expected to account for 18% of global cellular IoT module shipments by 2030. Transforma Insights meanwhile predicts that IoT connections based on 5G non-massive machine-type communications (non-mMTC) technology – which presumably includes RedCap – will number 490 million in 2030, rising to 810 million by 2032.
"The introduction of RedCap will unlock new 5G opportunities for many industries, with potentially billions of new devices connected with 5G. Our field tests with BT Group show that Nokia 5G standalone networks are ready to support RedCap devices," said Phil Siveter, CEO of Nokia UK and Ireland.
Not to be outdone by Nokia, MediaTek and BT, Huawei has also shared its latest RedCap progress.
The Chinese kit maker last week announced that its end-to-end RedCap solutions have been commercially deployed by China Mobile, China Telecom and China Unicom in more than 10 cities, spanning applications in the manufacturing, power and vehicle-to-everything (V2X) sectors.
Moreover, Huawei also said a host of other telcos – e&, Saudi Telecom Company (STC), Zain, and AIS Thailand – have all completed technical verification or commercial pilots of its RedCap kit.
"Looking ahead, Huawei will work alongside global carriers, industry customers, and device and module vendors to promote large-scale RedCap network deployment and enrich applications, realising a prosperous ecosystem that will inject new impetus into the development of the 5G industry and vitalise the mobile economy," Huawei said.
Meanwhile, Ericsson and MediaTek in September announced that Malaysia's state-backed 5G wholesale operator, Digital Nasional Berhad (DNB), has tested out its pre-commercial RedCap software on its network.
"With Ericsson RedCap, we are preparing DNB's 5G network to offer enhanced 5G connectivity for everything from consumer wearables to industrial sensors in a way that is both cost and energy-efficient," said DNB CTO Ken Tan. "This will enable new use cases for consumers and enterprises fuelling digitalisation in Malaysia."
Of course, the real measure of success for RedCap – as far as telcos are concerned – will be whether it can move the needle on revenues. Given the industry's track record on this score, its success is by no means assured.
Get the latest news straight to your inbox. Register for the Telecoms.com newsletter here.
Get the latest news straight to your inbox.
Register for the Telecoms.com newsletter here.
You May Also Like
---