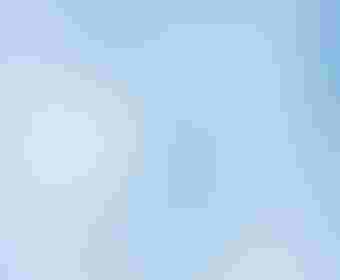 LTE will come to Vienna first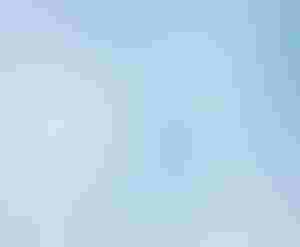 3
3'S A Crowd
The Hutchison Whampoa-owned 3G network carrier 3 has a firm toehold in a number of markets and it is a disruptive influence throughout.
Perhaps oddly for a carrier with reputation for launching innovative and disruptive new services 3's genealogy is steeped in tradition. The parent company, Hutchison Whampoa, was formed in the nineteenth century. The firm takes its name from an early founding father, John Duflon Hutchison, and the site of one of the original business lines at shipping docks and repair yards in Whampoa.
These days, Hutchison Whampoa is a Fortune 500, Hong Kong-based, multi-national corporation with five core businesses; ports, property, retail, energy and telecoms. It turned over $39.5bn in 2007 and according to Forbes magazine the firm's current chairman Li Ka-shing is the eleventh richest man on the planet.
Hutchison Telecommunications International Limited was formed in 1985 and provides mobile and landline services in Hong Kong and Macau, Indonesia, Israel, Sri Lanka, Thailand and Vietnam.
Hutchison Telecom launched the Orange brand in the UK in 1994 and in 1997 it made an investment in VoiceStream (now T-Mobile USA). In 1999 and 2000, Hutchison Telecom sold its Orange and VoiceStream interests and re-invested the greater part of the proceeds to develop its 3G business.
Hutch spent billions of dollars acquiring 3G licences-a good portion of which went to the UK treasury where the carrier ended up paying £4.385bn. It was not alone, of course; operators everywhere were caught up in the excitement of the rampant growth in cellular communications. A licence to operate was a licence to print money. The next generation of cellular came with the promise of a rapidly rising data curve and an associated revenue return to match-or better-that of voice.
Globally, Hutchison Whampoa has 3G operations in Australia, Austria, Denmark, Hong Kong, Ireland, Israel, Italy, Macau, Sweden and the UK. The carrier markets its services under the global brand 3 with the exception of its Israeli operation, which-confusingly-is branded Orange and owned by Hutchison Telecom International.
The firm also has the right to operate 3G services in Norway, having paid $8.23m in 2003 for a 12-year licence. It has yet to start up operations, though the carrier is obliged to provide 30 per cent population coverage by September 2009.
Providing 30 per cent coverage in Norway could be achieved with relative ease by providing services in just four of the country's largest cities. Gaining market share would pose some serious challenges, though. The country has a population of 4.7 million and teledensity is well above 100 per cent. The two dominant carriers-Netcom and Telenor Mobile-already have 1.5 million WCMDA subscribers between them.
Hutch 3's global positioning is a far cry from 'the one world, one carrier' image that some operators like to portray. The convoluted ownership set up, complex history and sporadic footprint-not forgetting its new entrant, new technology status-made presenting a unified strategy all the more challenging.
As a new entrant coming into well established 2G markets 3 needed to offer some keen price incentives to attract subscribers. The generous early tariffs worked their magic and people signed up in droves. The carrier had attracted over 10 million subscribers worldwide 18 months after launch-and this in markets that were at or approaching saturation.
Unfortunately for 3 the people lured into churning on the promise of cheap voice turned out to be people unwilling to pay for expensive data services. Still, building a subscriber base was the intention and it worked.
It would be fair to say though that 3's early services met with predictable teething problems. Early marketing campaigns were as eye-catching as they were misleading. Video calling was to be the next big thing. Except it wasn't.
Using Gartner's hype cycle model, the 3G auctions occurred at the very peak of inflated expectations. Indeed, the auctions served to force that peak ever higher. The years that followed 2000 would see expectations for 3G suffer set back after set back as they tumbled towards the trough of disillusionment.
Early handsets, supplied by NEC, were cumbersome and tended to suffer from early chronic breakdown. Coverage, even in cities, was patchy in comparison to rivals' 2G services. Industry lore has it that in a bid to persuade the top brass of the firm's footprint, the travel itinerary of Hutchison Telecom chairman Canning Fok was handed over to engineers who deployed kit to ensure that he had perfect coverage everywhere he went.
Things improved though over time. The choice of handsets grew and the coverage became more reliable. But 3's initial burst of growth slowed. The carrier was undergoing an image overhaul. Describing itself as a mobile media company, it spent its time signing content deals with music and gaming firms.
In June 2001, for example, the carrier signed an agreement with England's FA Premier League to secure the rights to provide top-flight football content to mobile phones and handsets in the UK. This sort of exclusive deal had been the making of the broadcaster Sky, but when the mobile carrier launched in 2003 watching football on mobiles was not that well received. Similar deals were inked in Australia (cricket) and Sweden (ice hockey). Exclusive content deals would not prove to be particularly attractive to potential new subscribers.
Admiring glances were being cast in NTT DoCoMo's direction as carriers everywhere tried, and failed, to emulate the Japanese number one operator's success with i-mode.
In 2003 the 3 Group announced an agreement with DoCoMo to co-operate in the development and promotion of 3G services on an international basis. This agreement initially united the research and marketing capabilities of the two companies. At the time the Japanese carrier held a 20 per cent stake in Hutchison 3G UK. Though in 2004 DoCoMo exchanged its stake in 3UK for a stake in Hutchison Telecommuncations International. In 2005, 3 Hong Kong announced the launch of the first bilateral International Multimedia Messaging Service (IMMS) with NTT DoCoMo, enabling 3's 3G and 2G customers to exchange multimedia messages with NTT DoCoMo's i-mode customers.
3UK continued to innovate and in July 2004 teamed up with the record company BMG to launch the first ever mobile video jukebox enabling customers to stream music videos direct to their mobiles. The carrier would also be one of the first to come to market with 'dual download' for music so that every audio track its customers download to mobile handsets would also be available to them online for no extra charge.
In 2005 3 Italia jointly announced with Rai the launch of the first TV channel in Italy created exclusively for UMTS videophones then later acquired Channel 7 to become the first mobile media company in Europe to own a national digital TV licence. And also in that same year 3UK launched See Me TV offering subscribers a chance to earn cash in exchange for video contributed by customers.
However, video jukeboxes (or similar) and dual downloads would soon be launched by 3's rivals, who-it seems-while slow with 3G were not quite standing still. Shortly after See Me TV went live came Look At Me on the O2 network. The two offerings both used the same Yo Space platform, which would later be merged and offered up to both sets of subscribers under the name EyeVibe.
The carriers' walled garden portals were generating comparatively small trickles of income, and thanks in part to unappealing revenue splits between content producers and the MNOs, the level of innovation was lacklustre. Like its rivals 3 would come to realise that it is, first and foremost, a communications company, not a media player.
The firm would now embark on a series of group-wide communications initiatives. In February 2006 3 Group and Skype, at the time the fastest growing internet communications company, announced an agreement to enable the latter's voice over IP communications on 3G. In March it announced plans to deliver access to Microsoft's Messenger and Hotmail through the 3 portal and installed software clients on 3G handsets. In June it announced an agreement with Yahoo to integrate the internet firm's search, web and messaging service into its mobile offering.
Then in November 3 announced the global launch of the X-Series range of handsets. 3 Group, in partnership with Skype, Sling Media, Yahoo, Nokia, Google, eBay, Microsoft, Orb and Sony Ericsson promised to deliver a coherent mobile internet vision. Vitally, the X-Series also came with flat fee data tariffs.
Continuing the global operator vision in January 2007 3 Group announced the introduction of 3 Like Home. A new pricing policy that permits 3 customers to travel abroad and use other 3 Group networks for a price similar to that on their home network.
Then in October 2007 3 and Skype launched a new handset 3 Skypephone that provides free Skype to Skype calls and enables free Skype instant messages to other Skype users. The firm has sold over 100,000 Skypephones in the UK since launch and generates over one million Skype minutes every day.
Data finally over took voice in terms of volume in December 2007 and it has kept on climbing. The carrier says it is now eight to ten times the volume of the capacity used by voice. And in the UK 3 is planning for a 60-fold increase in backhaul this year. The growth is being driven primarily by USB dongles. In order to cope with the growth and improve in-building coverage the carrier has entered into a network sharing agreement with T-Mobile. Boosting the number of cell sites from 7,500 to over 13,000 at no extra cost.
The overall drive for the business these days is the continued mobilisation of the internet. There have been number of changes in direction for the carrier over the last five years as a range of different factors influenced the industry.
The billions paid for 3G licences at the turn of the century still seem steep but 3 is well positioned as the industry's chief disruptive influence. Returning to Gartner's hype cycle-thanks to the relatively recent advent of flat fee data tariffs, more affordable and presentable handsets, and mobile broadband dongles-3 is now heading steadily up the slope of enlightenment.
3 subscriber projections worldwide
Source: World Cellular Information Service
Get the latest news straight to your inbox.
Register for the Telecoms.com newsletter here.
You May Also Like
---