CityFibre buys FibreNation from debt-laden TalkTalk for £200 million
CityFibre buys FibreNation from debt-laden TalkTalk for £200 million
CityFibre has announced it will acquire FibreNation from TalkTalk for £200 million, as the latter has struggled to source funds to help it meet the three million FTTH connections it targeted.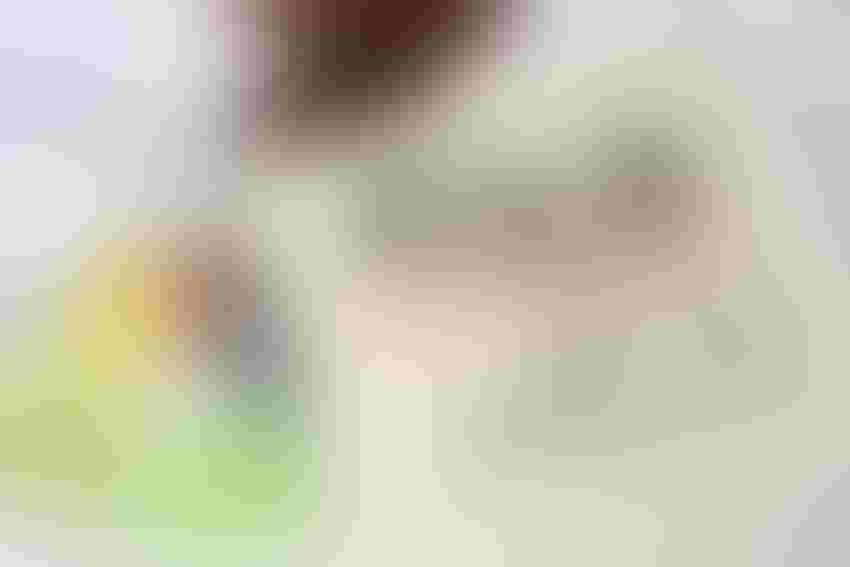 CityFibre has announced it will acquire FibreNation from TalkTalk for £200 million, as the latter has struggled to source funds to help it meet the three million FTTH connections it targeted.
As part of the deal, TalkTalk will become a wholesale customer across both consumer and business markets. Work has already begun on the full-fibre network, offering services to more than 100,000 premises in York and Dewsbury, and even with projects set to break ground in Harrogate, Knaresborough and Ripon, reaching the 3 million objective was becoming more difficult to imagine.
With cash-rich backers in the form of Goldman Sachs, CityFibre can more realistically deliver on these promises. The firm has upped its target to 8 million FTTH homes-passed by 2025, up from 5 million.
"Today's announcement establishes CityFibre as the UK's third national digital infrastructure platform allowing millions more consumers and businesses to benefit from access to faster, more reliable services," said CityFibre CEO Greg Mesch.
"The UK is a service-based economy, and this runs best on full fibre. Ensuring national coverage is critical and this can only be achieved by driving infrastructure competition at scale. This deal demonstrates the appetite from industry to see it established."
Rumours of this transaction has been swirling through the industry for some time now, though it appears the talks were put on hold following the free-broadband-for-all pledge made by the Labour party ahead of last months' General Election. Nationalisation of Openreach would certainly undermine investment decisions, though the duo now believe the deal should be complete by March.
For CityFibre, this is a page from the playbook of old. This is a firm which was founded after purchasing and merging several, independent distressed financial assets.
FibreNation was founded in 2018 as an independent company to deliver the TalkTalk fibre rollout strategy. Under the leadership of CEO Tristia Harrison, TalkTalk has evolved into a much more combative telco, attempting to disrupt the connectivity status quo and regularly criticising its more established rivals. Harrison's management and PR approach seems very similar to CityFibre CEO Greg Mesch.
Taking advantage of the enthusiasm in fibre-connectivity, TalkTalk set out an ambitious target of reaching 3 million homes with full-fibre broadband by 2025. However, attracting investment from third-parties soon appeared to be the only means by which this could be done. This is where TalkTalk has struggled in recent months.
Infrastructure investor InfraCaptial, part of the M&G Group, looked to be the most likely candidate to foot the £1.5 billion bill, though talks fell through. Reports suggest InfraCaptial did not value an 80% stake in FibreNation in the same way as TalkTalk. Since that point, TalkTalk has been in discussions with the likes of iCon and Macquarie, though it seems CityFibre was the best option.
While TalkTalk will become the anchor tenant for the network as it is being deployed, this is far from best-case scenario. TalkTalk has said the funds will be used to 'strengthen the balance sheet', which could mean numerous things, though as the team reported net debt of £1.041 billion during the last earnings call, it would be fair to assume it will be used to reduce the burden.
For CityFibre, this is a win. The company was founded by collecting distressed fibre assets and merging into a single entity, and it has spoken about doing the same to fuel growth in the future.
CityFibre has ambitions to challenge the likes of Openreach and Virgin Media on a nationwide, scaled basis, though the number of 'alt-nets' is creating a fragmented competitive landscape. This is good for the consumer, as price wars will emerge, though it is not sustainable for the industry. However, if you have a cash-rich parent-company like CityFibre, it is a waiting game; smaller fibre companies will become financially stressed, presenting good value for network growth by acquisition.
Adding FibreNation's assets into the mix, CityFibre will soon have a fibre footprint in more than 100 towns and cities outside of London. It is quickly achieving the scaled vision the management team have often spoken about and will soon become a much more viable rival to the Openreach wholesale business.
As a result of the agreement with TalkTalk, CityFibre has also had to restructure its partnership with Vodafone. The original agreement offered exclusivity for Vodafone to deliver fibre services for the time which networks were being deployed in each city, though the new agreement offers Vodafone 12-month exclusive basis as homes become available for service in each of the 12 towns and cities covered in phase one of the deployment. CityFibre will now be free to discuss terms with other ISPs.
With Vodafone and TalkTalk confirmed customers of CityFibre, and rumours swirling that it might be about to poach Sky from Openreach, the firm is adding commercial credibility to an extensive bank account. It does appear CityFibre is evolving from the moany, thorn in the side it was a few years back, to a genuine, nationwide alternative to Openreach.
Get the latest news straight to your inbox.
Register for the Telecoms.com newsletter here.
You May Also Like
---